Last week I visited our fish/specialty foods purveyor with my boss and a couple of the shift leads from work. It'd been a few years since I last visited the place and they had expanded into a few new areas particularly their custom food line...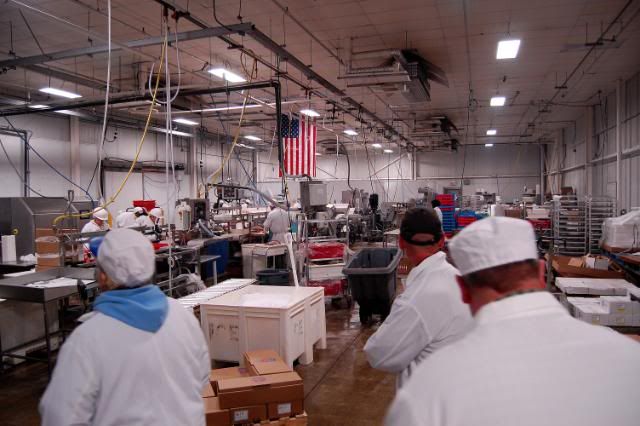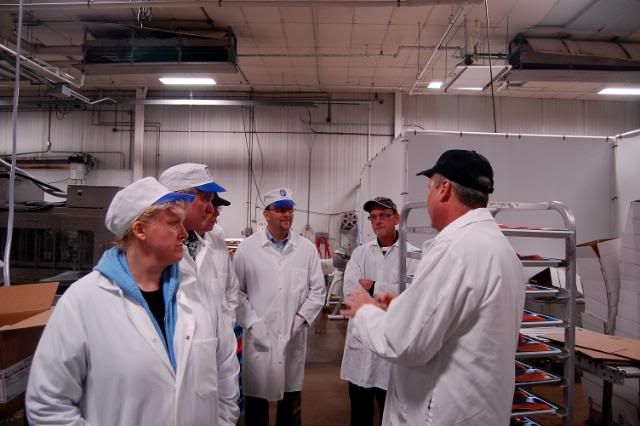 The whole place except for some dry storage areas is kept at 40F degrees to retard any bacterial growth. Which also explains our nifty lab coats and hats.




Fish is delivered from all over the world, usually within just a day or two of being caught. The facility is located next to an airport and much of the higher end seafood is flown in. The fish is immediately processed and packed for sale. The facility provides fish and other products wot area restaurant, hotels and grocery stores.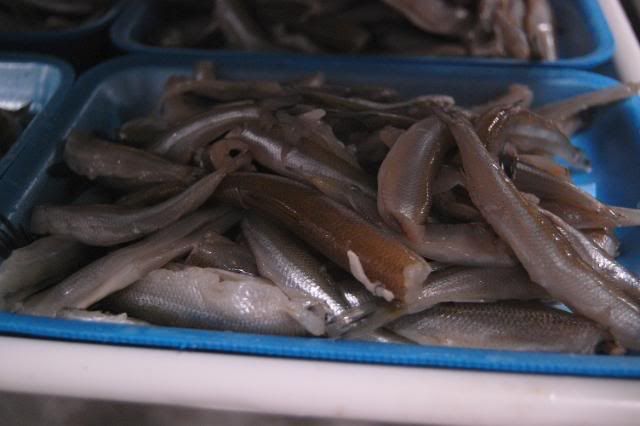 Fresh Smelt...America's answer to sardines.




Lake Trout filets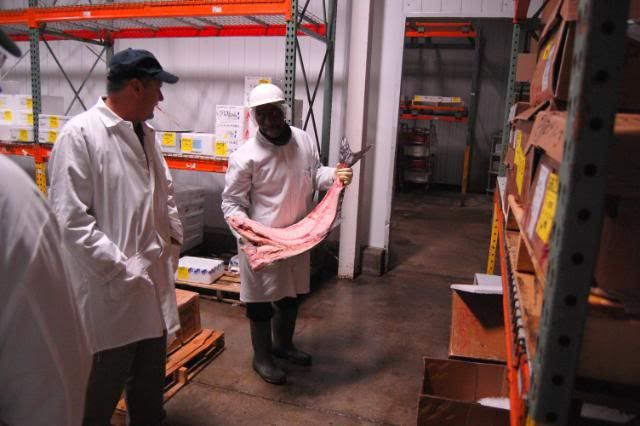 This is Bobby. He's in charge of grading and breaking down the larger species of fish like Swordfish, Sea Bass, Tuna, etc. I spent some time with him and picked his brain a bit. The guy was an encyclopedia of fish knowledge. I'm not very good at butchering fish and Bobby gave me some pointers. Here he's holding what I think is an Arctic Char, which is a great sustainable substitute for Salmon. He showed me some of the stuff that had just come in from the east coast...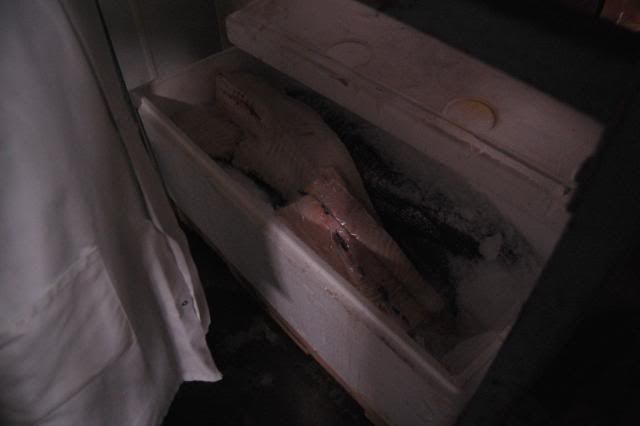 Sea Bass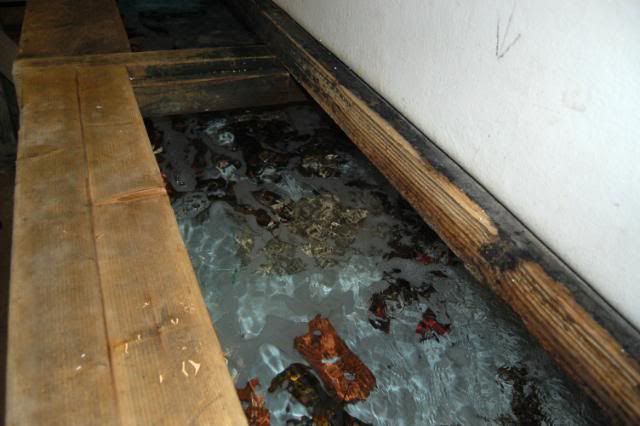 Lobsters!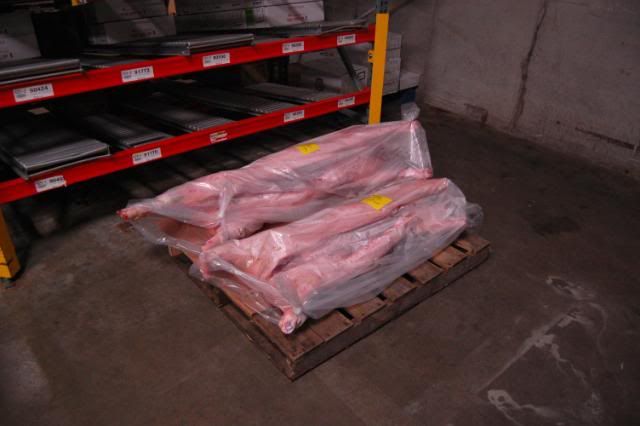 They also sell specialty goods as I said before....like these Mangalesta Pigs that are prized for their fat content and unique flavor...




...or fine Callebaut chocolate in ten pound blocks.....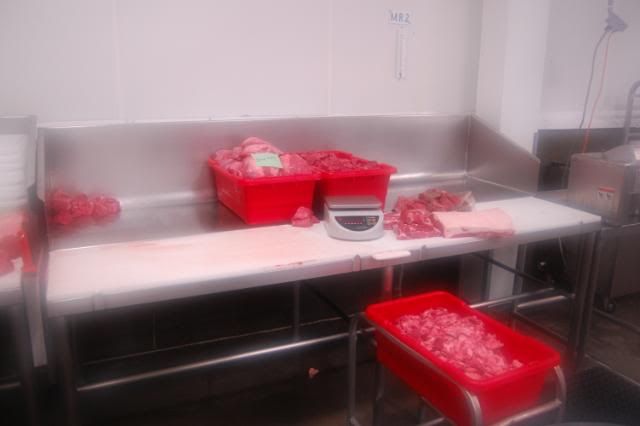 Or hand cut New York Strips and Tournedoes from grass fed steers...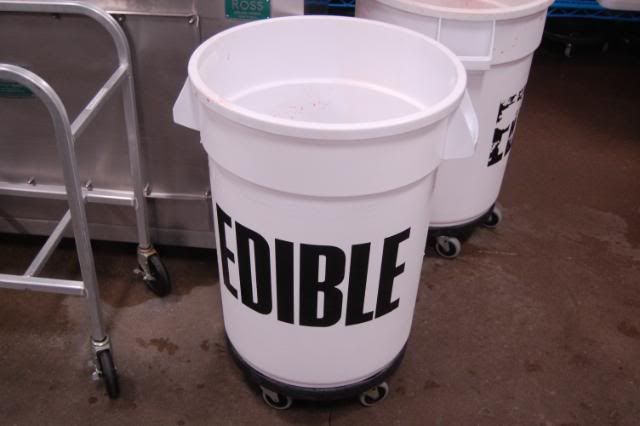 All of which is.......edible. At a later date I talk about getting lost in dry storage and having to survive on twenty pound boxes of table water crackers and tubs of chocolate fig compote.