On the last days off I had (Memorial Day weekend), Z and I took a trip down to the twin villages of Saugatuck/Douglas which straddle the mighty Kalamazoo river just before it empties out into Lake Michigan. We lived there for nearly 30 years - in various rental properties in both villages finally landing in the less touristy village of Douglas in a huge old fixer upper we bought for 23K back in the day.. The area is a magnet for boaters and beach lovers. A well known mid-western resort destination. It also boasts a very large gay/lesbian community, particularly in the warm summer months when the towns are hopping, the beaches are open for business and the otherwise sleepy little watering holes suddenly wake up. Since we moved away we don't get down there often and usually its just to get something to eat or a coffee. I like to visit the Chicago Art Institute's summer school which is tucked away in a secluded part of Douglas. Walking around on the docks looking at the yachts is always fun, a trip to the beach on occasion and most always a swing through one of my favorite antique stores, mostly to take pictures....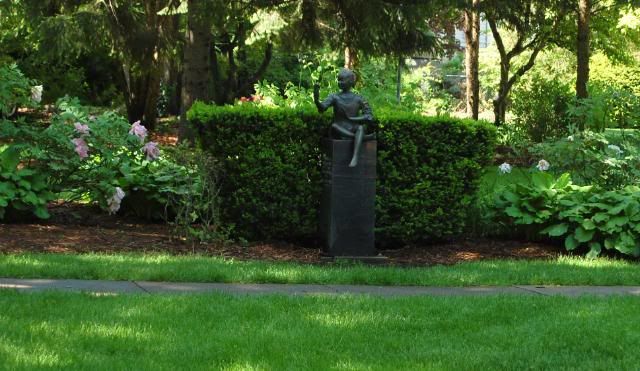 This is a statue commemorating one of Saugatuck's outstanding citizens, Burr Tilstrom, puppeteer and creator of Kookla, Fran and Ollie, a children's TV show when I was a kid.


How 'bout a creepy Dora lamp for the kid's room to keep them awake nights? Or perhaps these even creepier doll/puppet things.....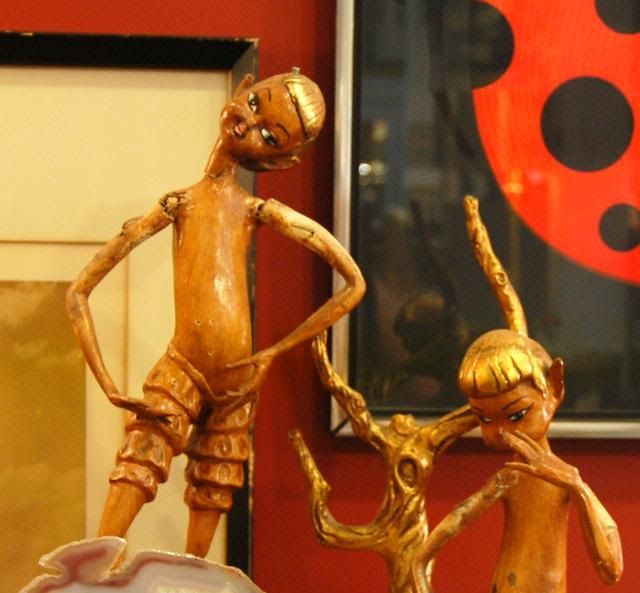 Or the Bowling Robot of Death......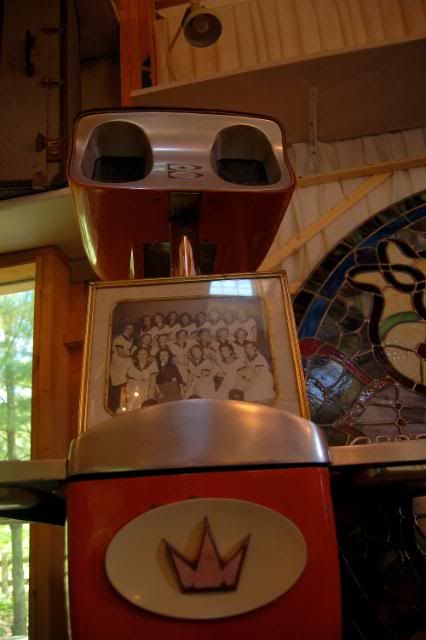 On this trip I got fascinated with these wicker lamp things that were like shark fins....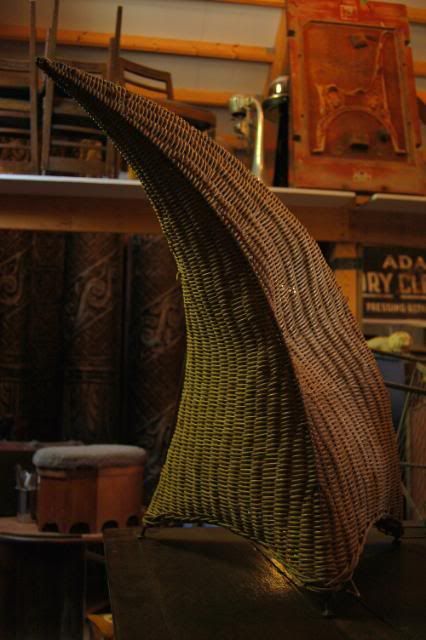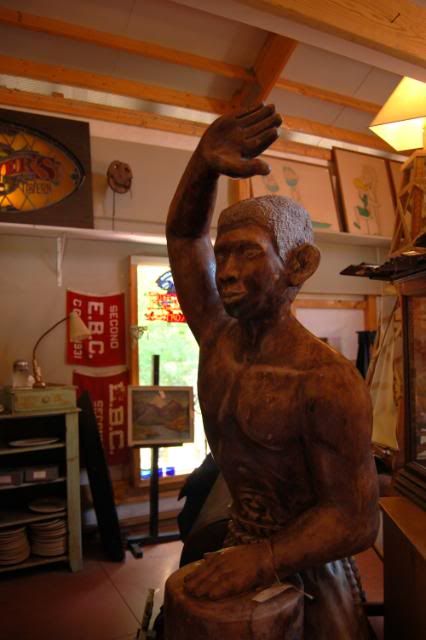 And this life-sized native drummer sculpture that would have looked great on my deck. Finally decided to just go and get away from the temptation to buy useless stuff and leave that to others....