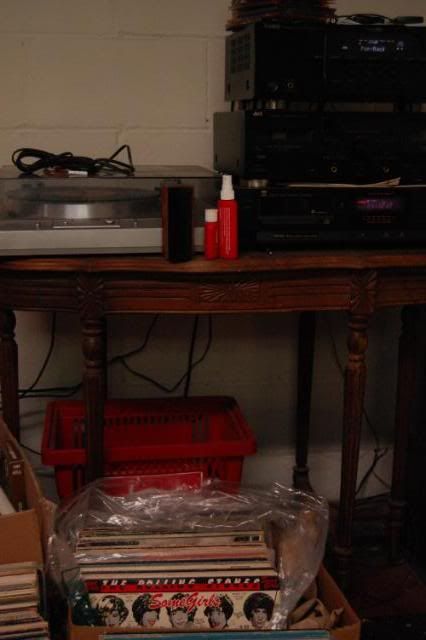 My friend Wally came over last weekend. We used to be room mates back in the day. Now he's married - has two grown kids. Wally's a drummer,but he has a pretty good day job as well. We used to rent a house together and at the time W. had three drum kits in the place. Four if you count his practice kit he kept in his bedroom. I remember our dining room was engulfed by one of those giant heavy metal drum kits with a double bass. Wally worked a lot of gigs back then. Now he's playing in a church praise band for free. He has some health issues caused by years of drug and alcohol abuse; he has tremors that cause him to shake slightly. But he's physically okay to work and drive and such. I tease him and call him "Shakes the Clown".

We met at the coffee shop where we talked about our dad's military service. Both of ours were in the military police but mine ended up in the CIA and his dad worked at the FBI. We have a military brat upbringing in common. We also share a deep love of music and words. That's not to say we're in agreement in all things. There's lots of friction points, which make things interesting and lively when we get together for some coffee, music and an argument or two.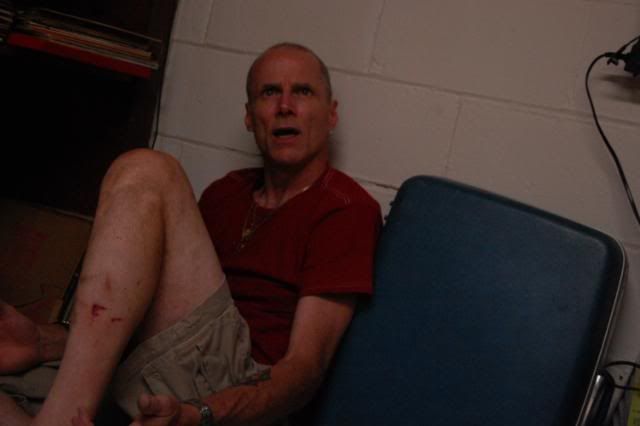 On this day Wally wanted to look through all the records for some he thought he'd given to me, but wasn't sure. I have a couple hundred records so between shuffling through all of them and stopping to listen or talk, it took a while. W. found a few, but the ones he really wanted weren't there. Some old school rock: the first two releases by Blue Oyster Cult, a record by Captain Beyond, some Iggy Pop. He did find some Mahavishnu Orchestra, U2 and Errol Garner that he asked to borrow. I told him he could have them - I have it all on my computer and I figured I could re-visit the old vinyl whenever I wanted anyway.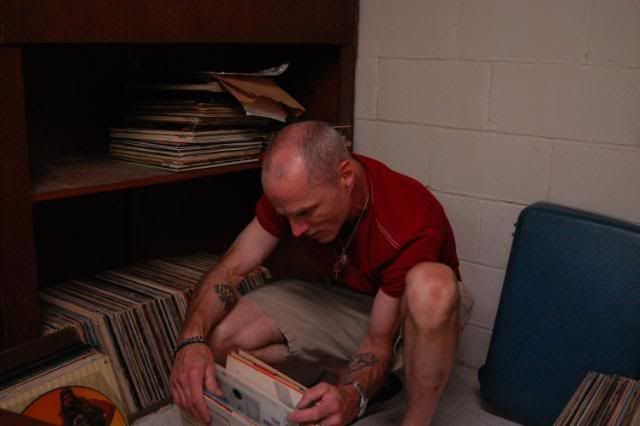 There were some records he wanted to borrow that I wouldn't part with for sentimental reasons and because I don't want to risk them getting lost like I the LPs I evidently lost which we couldn't find. We don't have the same musical obsessions although we like the same genres. This record is a good example:





Wally is a fool for Jimi Hendrix,loves everything about him and listens to his music daily. He can play every lick Mitch Mitchell or Buddy Miles every played backing up The Man. I'm a fan, but I'm a bigger fan of soul and funk music. Along with an abiding fondness for punk, prog rock and alternative. This record represents the two sides of the coin. Lots of people know about Jimi's famous performance at Monterey Pop, but I'm more impressed by Otis Redding's performance. Whereas Jimi's set was more about shock and awe - Otis' set was about capturing the audience's heart and giving it a good shake. I like that because when I go see someone, I want to see a show. I want to be moved and I want to see the performer unleash their charisma. I'm not a big fan of technicians who stand still and dazzle you with how fast or precise they play. There has to be something else. Wally, being a big jazz fan,disagrees with this view. And we go back and forth.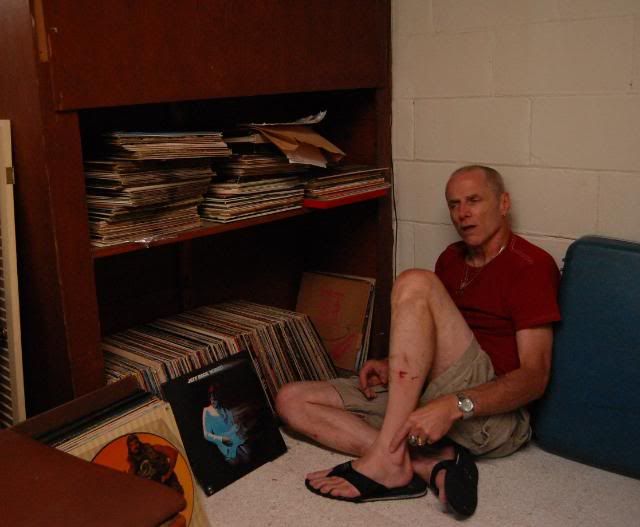 Soon its time for Wally to get back home. House chores await and other responsibilities. He leaves with a stack of records tucked under his arm. We talk about my need for a new turntable. I'm working on it but I have to save up the scratch. I'm shocked there are still companies out there that make them. I tell Wally I found one that costs $30,000, can you imagine? He smirks and tells me I should be able to get by with one for a couple hundred bucks. "Hey man," he says "Its just records, you know?"...