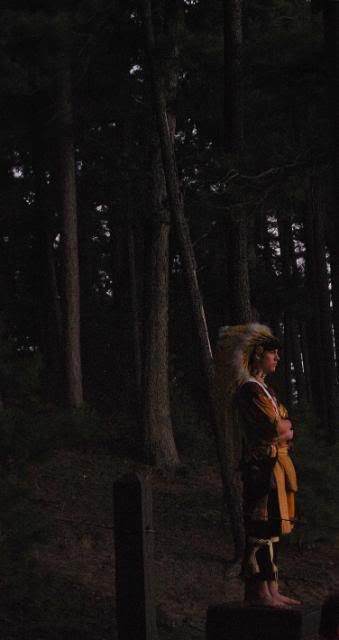 Z's boyfriend is a Boy Scout. No, really. And he works at a large scout camp about 90 minutes from here. I was a scout until high school when I lost interest. Lots of my friends continued though - some of them even became Eagle scouts. My best friend worked for the national organization for about 20 years as a wilderness guide until he got sick of living like a pilgrim, shitting in the woods and sleeping outdoors year 'round. He helps run his family's beer distributorship now, but still volunteers as a scout leader. I have fond memories of the scouts - it was fun doing all the camping and learning all sorts of cool stuff about nature and living in the outdoors. We did a lot of community service stuff too that was fun looking back on it, but at the time it was the part of scouting I disliked. Too much like work. Hell, it was work.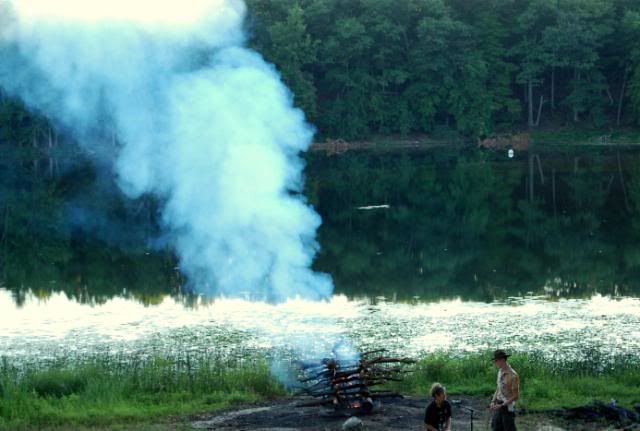 Anyway, Z-girl's boyfriend invited us up to visit the camp a few weeks ago to witness the last night of a camping session for about 200 junior high boys. The closing awards ceremony is called "Firebowl" and is a time for the entire camp to come together and recognize the session's outstanding campers and scout leaders. There are a lot of stupid skits presented by the counselors to keep things fun. It reminded me of my own scout camp experiences at Camp Tecumseh back in the day. As the evening wound through the camp's parting rituals; the group sings, the solemn speeches, the sharing of local Indian lore, and the joyful awards presentations I was struck by an overwhelming sense of nostalgia. I pondered how this scene, this whole night could be from most any era and you 'd likely not notice. The camp has been in existence for over 40 years and before that under a different name and the basic scouting tenants celebrated on this last night weren't that far off from when I was scouting. Of course in my time, martial music with lots of rousing marches was about all you heard and sang. That's been replaced with some awesome heavy metal, and techno dance music.



This camp is pretty huge and the Z Beaux took us on a walking tour that was more like a hike. We saw all the highlights...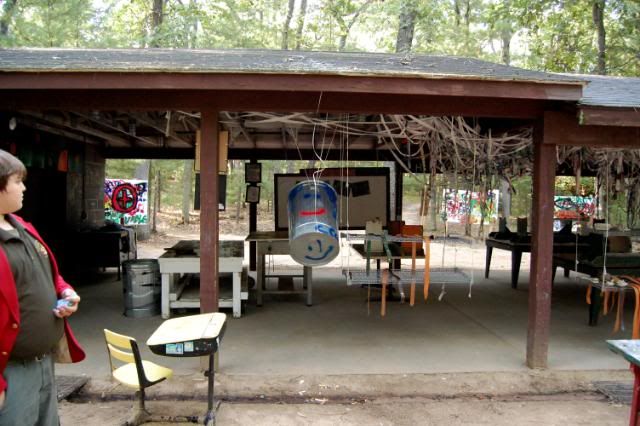 The arts and crafts area where the Zoe's boyfriend works - he told me that the theme for the summer was outlaw street art, which was something he proudly told me I inspired through my love of all things Banksy. Then it was a long tramp through the woods...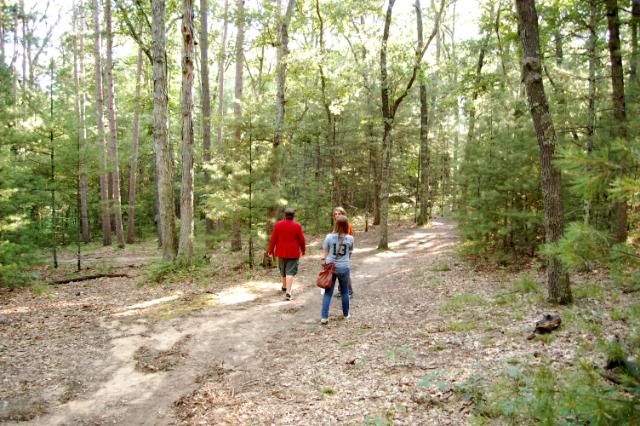 Until we came to the gathering place for the Firebowl with a short stop at the outdoor chapel first...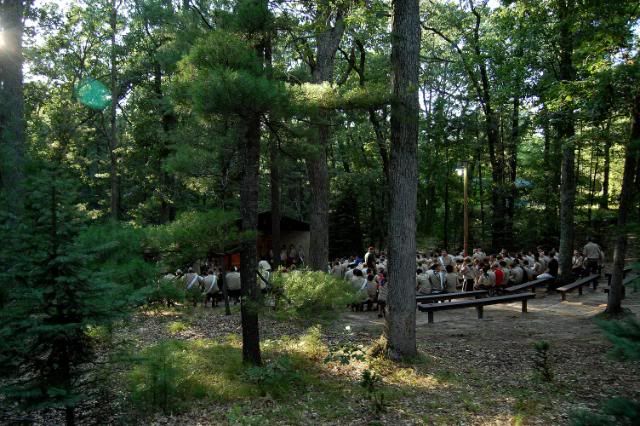 Then it was on to the festivities....there were silly skits about the tough camp counselors....

And some goofy singing....


All of it adding to the nostalgia and charm. It was like witnessing a piece of Americana, updated and brought into the 21st century. There was a fairly long list of awards and then the night ended with more skits and a final all camp sing in the local tribe's language then in english. A sort of hymnal piece all about the small lake that the camp encircles. Then the camp chaplain gave a final talk about going back to the various communities from which the campers came from and making a positive impact and representing the scouting ideals. Then a short benediction and dismissal. After the campers were gone, the staff hung out and sang songs and generally goofed off.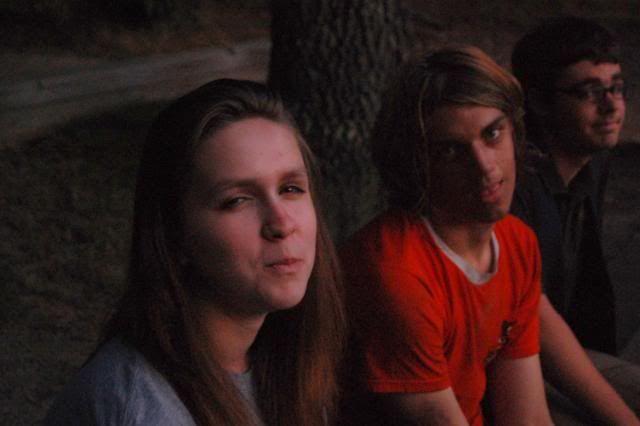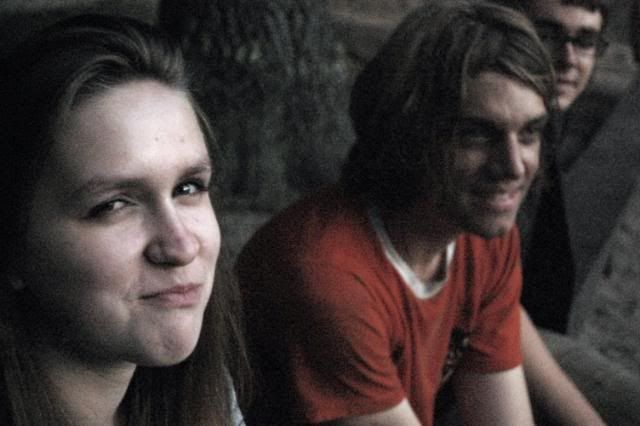 I enjoyed myself. A fun night. The scouts I met were exceptionally polite and respectful to me, which was refreshing. Then Zoe's boyfriend told me he had told the staff beforehand that I was a representative from the scouting district office in Boise and I was there on a fact-finding visit from the budget department. I like Z's boyfriend, but his devious mind is troubling.