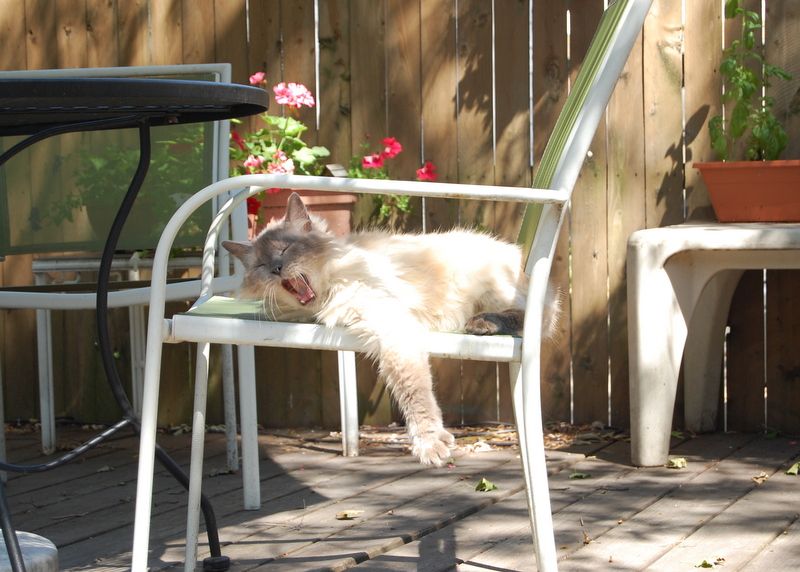 In just less than a week I'll be sending Z-girl off to college and the empty nest adventure will begin. She'll be living on a campus about ten blocks away from home so I'm not worried about the nest being too empty. She talked to me today about helping her pay for a new laptop, which I told her I'd try to do but that I still have to pay for some things related to my upcoming hiking/rafting trip out west in September. It's the first time since my wife died that I've hedged on financial/life support on Z-girl in lieu of my own needs and although I felt a large twinge of guilt and selfishness I stood firm. The girl was totally okay with paying her share, which made that parental guilt just disappear. She still had to chide me for going on vacation without her, but she realizes it's been many years since I've had a real break. She just doesn't like that I'm spending a couple days in Vegas before heading out to the wilds of southern Utah and the North Rim of the Grand Canyon. The Z-girl loves Vegas and so do I. Not for the gambling, but for some of the best people watching on the planet, the great food and the sheer weirdness of the place.
Z-girl also asked me permission to take the train down to Chicago over fall break to see her boyfriend, Ryar. I'm perfectly fine with that. Much as I mess with the boy's head and remind him on a near daily basis that he should be very, very careful when it comes to how he treats Z-girl, I truly like the kid. He's an incredibly talented artist with an amazing energy and charisma. He's down at the Art Institute and I told Z-girl the only thing I don't like about her going for a visit is that I couldn't go along. I could easily spent an entire day in the Art Institute's galleries.
I took the opportunity to have another talk about sex with her just to remind her. Not anything overt because I respect her privacy. Not to mention talking sex with a parent is just plain icky. I had her aunties lecture her about a year and half ago on what she needs to do when she's ready, so I've never had to go into any uncomfortable details with her. I'm not naive, I know she could lie to me about everything, but I also know it would grind on her to do so. Ryar, on the other hand, is a lot like me when I was his age - a giant horndog vibrating with nervous energy and barely able to contain himself. I talked to his parents and they assured me that they had talked to him about just what he was supposed to be containing himself in, if and when he just couldn't contain himself any longer. The kid's not stupid - he's an Eagle Scout, which if I think about it, doesn't really comfort me at all actually.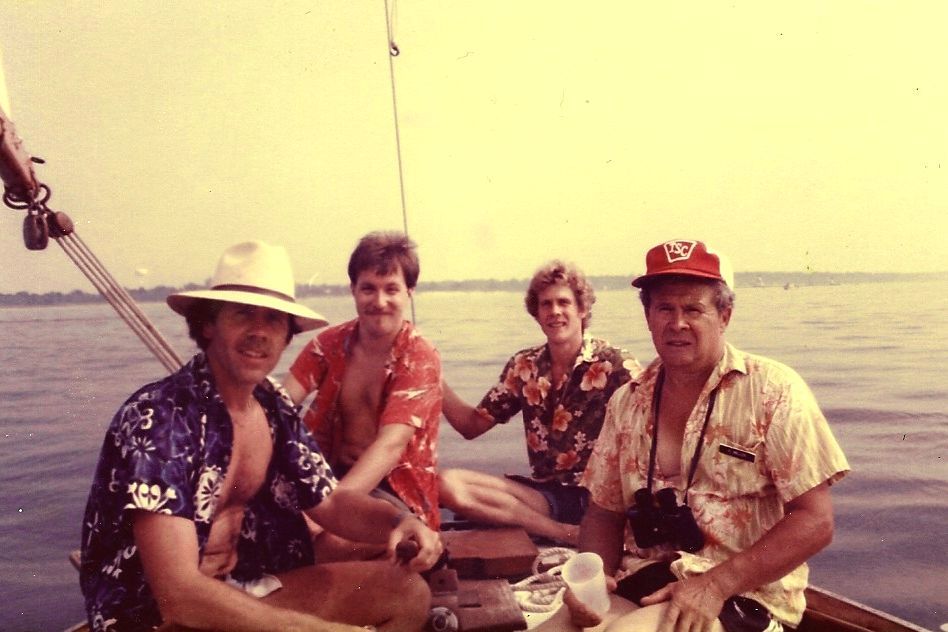 Capt. Bob with me, his brother and father on a couple day cruise up the coast to Ludington. We all decided to wear luau shirts for some stupid reason. Its around ten in the morning, we're becalmed and Bob refuses to start the engine. Bob's dad - a 30 year Navy vet - broke out the vodka, which as you can tell by my expression, I'm begining to enjoy very much.
I've been re-arranging office space at work in order to give my new sous chef his own desk and I ran across a stash of old personal photos interspersed with work pictures. Pictures I haven't seen in quite a while. I took them home to scan and there were a lot of real treasures in there. Pictures from a period in the 70's and 80's when I was single and ramming around having fun and inventing myself. I used to sail and because I lived in a town right on the shores of the Big Lake it was pretty easy to get all the sailing in I wanted without every owning a boat of my own. My landlord had a Hobie Cat that he let me use whenever I wanted and my neighbor and friend Bob had an old 30 foot wooden boat that we went out on nearly every day. Bob would get dates because of his boat and then have me do the heavy lifting as his crew while he entertained during the cruise. He graciously returned the favor to me. It was a great arrangement until Bob got engaged and sold the boat and used the proceeds to buy matching sea kayaks for himself and his bride. I was left with the Hobie catamaran which ain't nearly the chick magnet a full on sail boat can be.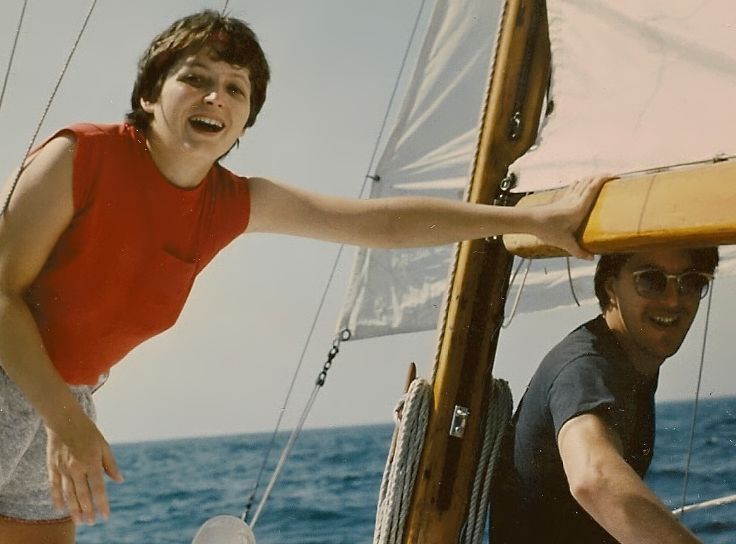 Heeled over against the wind with a girl who went by the name "French", because, well, she was.
There were a lot of old photos that evoked many, many memories and stories that I'm having fun reminiscing about. Particularly my travels around the upper areas of Lake Huron, Michigan and Superior. What a terrific, frightening, surprising, and enlightening adventure that was for those few magical years of walkabout in Michigan...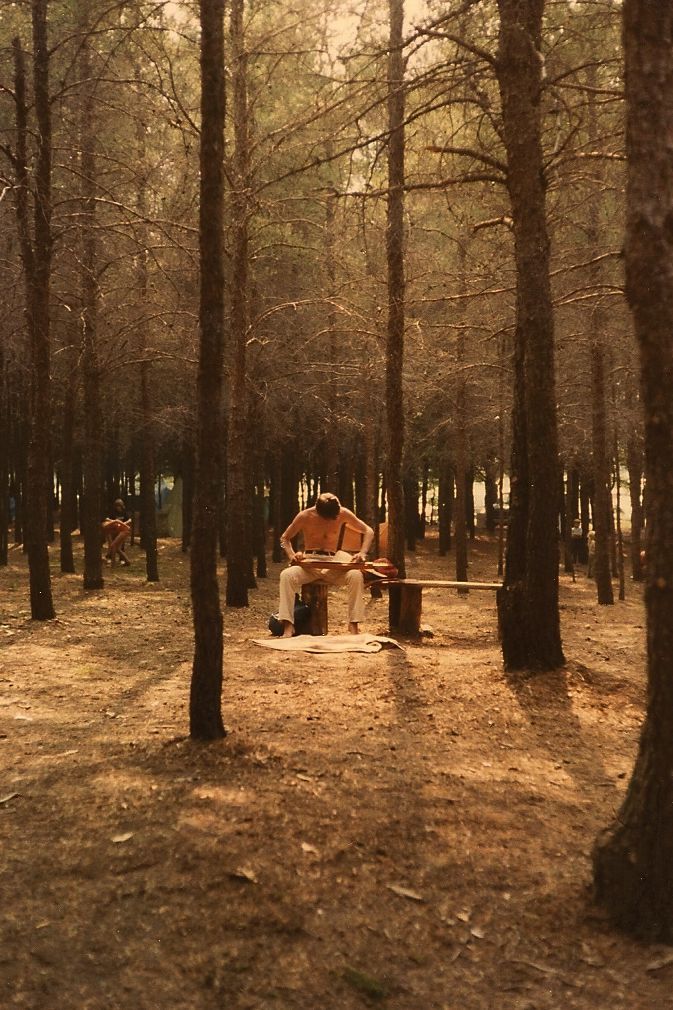 Current Location:

At the Crux

Current Mood:

amused

Current Music:

"We Have Heaven" - Yes